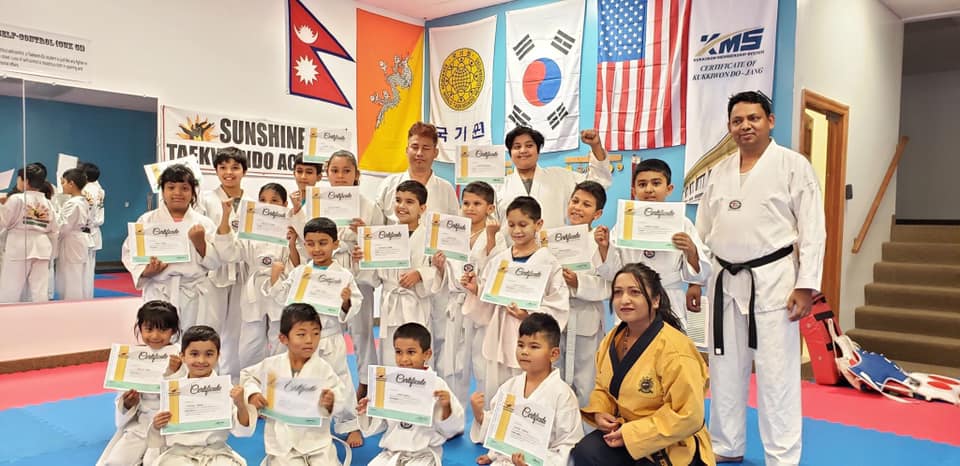 Class for Kinder
Taekwondo courses offer realistic self-protection packages for men, ladies, kids, adult and youth. Students learn to use more potent elements of the frame towards the weaknesses of capability attackers. In addition to growing balance and confidence, Taekwondo has many benefits as a martial art.
Kinder Class is mainly designed for students aged 4 to 6 years. Develops balance, focus, coordination, listening skills, discipline, and respect to help transition into the Youth Program.
Nothing beats witnessing kids develop directly as a martial arts instructor with years of experience instructing them. But it's the personal abilities they build and take with them for the rest of their lives that are more significant than the martial arts talents they learn. Because martial arts is about so much more than just kicking and striking your way to the next brightly colored belt. It's about gaining self-assurance, self-control, character, focus, and respect. Every lesson we offer helps your children develop their minds, bodies, and personalities. This is due to the fact that martial arts delivers immediate positive feedback. They acquire discipline and respect by learning to focus on the fundamental moves. They are destined to develop confidence, self-awareness, and self-respect since they can see and feel a change right away. It's also a great deal of fun!.